Lots, lots, lots going on! As my daughter sits watching
Charlie and the Chocolate Factory
(always a holiday favorite), I am totally getting in the mood to enjoy all of the holiday activities to come!
First, if you did not notice in my previous post, there is an amazing site called
Santa in Chicago
that has most of the Santa events in the area listed. Everything is even categorized, so definitely check it out.
Toddling Around Chicagoland
also has a great list of tree farms in the area as well as Santa visits designed for children with special needs.
Thursday, November 22
Happy Thanksgiving!
Tomorrow will be a warm Thanksgiving for us in Chicagoland. It looks like there will be some showers in the afternoon. However, if you get a chance to sneak out earlier in the day or if the weather clears up, the
Chicago Botanic Garden
will be open 8AM-sunset tomorrow for a little walk.
The Morton Arboretum
will also be open for a walk free of charge 9AM-5PM (buildings will not be open).
Orbit Skate Center in Palatine will be having its first
Skate Your Turkey Off
from 7PM-10PM. So, if you really need to get out after a day of enjoying the fruits of the harvest, you can head over there. Admission costs $5 and that includes the skate rental.
Friday, November 23
The Enchanted Railroad
opens at the Morton Arboretum and will be a feature through January 6, 2013. (It will be closed December 24&25.) It is open 9AM-4PM and is free with admission. You will need to get a timed-ticket from the Visitor Center for viewing.
The Chicago Botanic Garden will be opening its
Wonderland Express
on Friday. It will run through January 6. There are varying hours so I will direct to the website to read about hours and ticket prices. (You will need to buy tickets.)
Nibbles Play Cafe
in Wheeling will be holding a Black Friday Holiday Bazaar from 10:00AM-2:00PM. There will be a number of local mom vendors to shop from while the kiddos are having fun making crafts. There will also be some fun raffles. A percentage of the sales will be going to Creatively Caring to help them fund their community service projects. Admission is free with a stocking stuffer for special needs residents of Glenkirk
(unwrapped slippers, arts & craft items, baseball caps, stress balls, etc.).
Downer's Grove will be having its Gingerbread Festival this weekend--Nov 23-25. There are a ton of events. The gingerbread theme attracted my attention as something a little different to do. There will be a tree lighting, storytimes, gingerbread man hunts, a gingerbread house contest, and more. Check out the
website
for details.
The Grove Holiday Store in Glenview starts on Friday. It runs Nov. 23-Dec. 23 and is open Wed.-Sun. each week from 10AM-5PM. The craft fair has an amazing amount of crafts from local crafters. We at Two Moms have really found it to be a great source of unique gifts!
If you want a little exercise on Black Friday, Orbit Skate Center in Palatine will be having
Open Skate
at 1:00PM-4:00PM. Admission is $6.50 per skater or $19 per family. Skate rentals cost $3.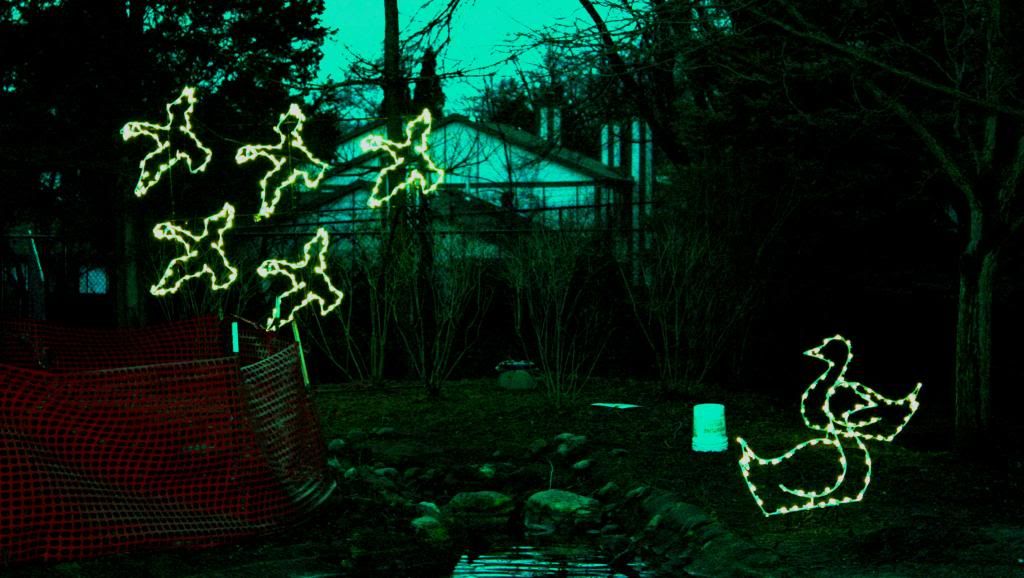 Friday marks the
annual tree lighting ceremony
at North School Park in Arlington Heights. North School Park is quite magical during the holiday season with all sorts of lit up creations. There will be carolers at the event. The event will be from 4:30PM-5:45PM. Since you will not be far from the downtown area, you may want to head over for dinner!
Crystal Lake will be having a
Festival of Lights Parade
on Friday starting at 7PM. The parade sounds beautiful and Santa will be arriving in a horse-drawn sleigh! If you do go, it will be colder on Friday so you may want to bring a warm tea or hot chocolate with you?
Saturday, November 24
The Arboretum Shops
in South Barrington will be having some holiday festivities from 1:00PM-5:00PM. There will be complimentary photos with Santa, crafts, hot chocolate, sleigh rides, and carolers. The event is free!
Spring Valley Nature Center in Schaumburg will be having a
Holiday Bazaar
featuring holiday decor, handmade jewelry, and holiday treats. Admission is free!
Have a great Thanksgiving!